Welcome to

The House of Antosa Delarose

'Agape Art Love Creations '2023​
"Love of Beauty is Taste
The Creation of Beauty is Art
R. W Emerson​
And as you will be aware I have changed the name of my web page to Antosa De La Rose. Which is rather apt for I took the De La Rose from one of the first romantic novels in Europe Roman De La Rose written in 1230and is a
medieval
French
poem
styled as an
allegorical
dream vision
. It is a notable instance of
courtly literature
. The work's stated purpose is to both entertain and to teach others about the Art of Love

(click on photos to enlarge)
And love is what my art is all about for I love to live and I love art it is as the air I breath I simply cannot exist without creating
Inspiration for my Toile Cire'e began Spring time in Paris 2010 so Antosa De La Rose is rather apt for this web site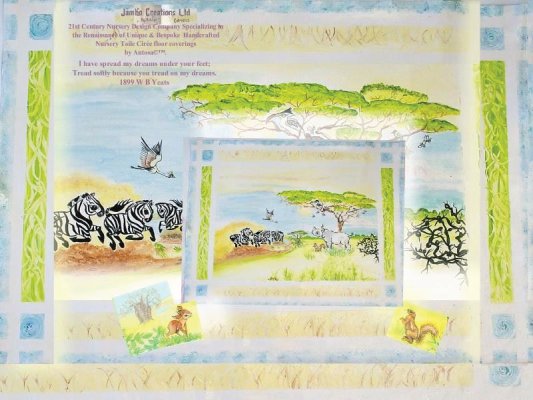 As you will note that I also include my Nursery collection of Toile Cire'e based on my (c) published children's book illustrations.
I am very excited about Antosa De La Rose Toile Cire'e Hand Painted Floor Coverings
and look forward to you joining me on this journey.

Life delt a very sad blow with the death of someone who I loved recently.
Life is such a fleeting moment and as I love life my plans are to create and do that which I love the most which is Art.
Spring time is here!:) and with the music of Vivaldi's 4 seasons playing in the background I am inspired and I am creating some Spring time Toile Cire'e Hand Painted Floor Coverings.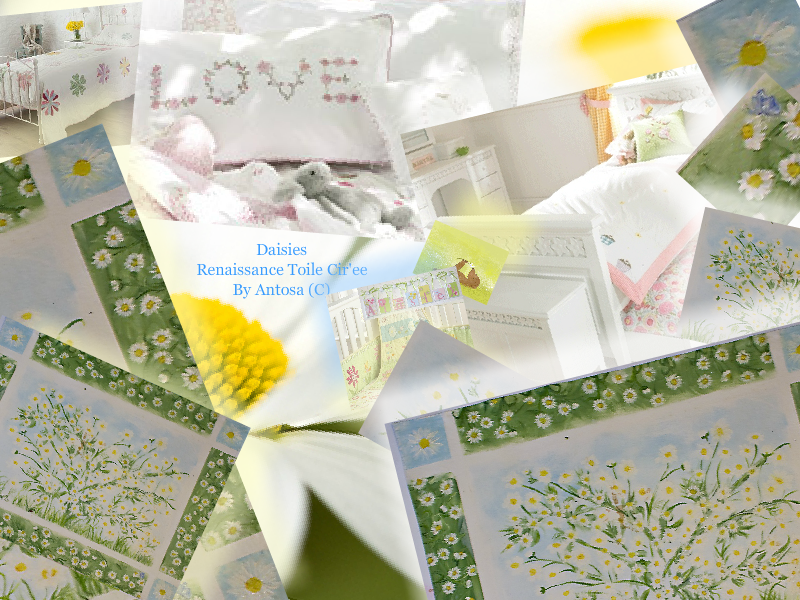 I will try and take some photos of the process as the preperation of the Toile Cire'e takes about 4-5 days so patience is needed but it is worth the wait as then it is the part I love most Alla Prima painting:)
It all starts with a thought and I visualise what I want and then I do as much research on the subject as possible till it becomes so part of my being that when I get to putting my brush onto the Toile Cire'e I  am guided by that which is within.
Art is as the air I breath I simply cannot live without it:)
So many Spring time Love comming your way!
New Dreams
New Tomorrows
New Begginings
L Antosa x

/