Welcome to

The House of Antosa Delarose

'Agape Art Love Creations '2023​
"Love of Beauty is Taste
The Creation of Beauty is Art
R. W Emerson​
Love!
Lord Byron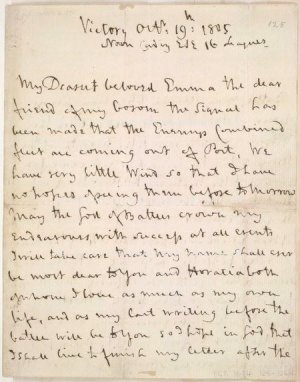 Empires have risen and fallen
And  All for Love

Lord Nelson's last letter to Lady Hamilton  19th Oct 1805. Found on his desk in his cabin on H.M.S. Victory after his death at the Battle of Trafalgar."
My Dearest beloved Emma the dear friend of my bosom the signal has been made that the Enemys combined fleet are coming out of Port. We have very little Wind so that I have no hopes of seeing them before tomorrow. May the God of Battles crown my Endeavours with success at all events I will take care that my name shall ever be most dear to you and Horatia both of whom I love as much as my own life, and as my last writing before the battle will be to you so I hope in God that I shall live to finish my letter after the [Battle]."
21st  Century

One must always remember the special people who have shaped our lives
and who we have loved!

This song I once sent to
 a very special Gentleman I was honoured to have known!
He was my very own Lord Byron of East Africa!
With his tantalizing blue eyes
That hypnotized one into the depth of his soul

Like an Ocean begging you to enter
&

once submerged

one

Synchronized to become
At one
One breath

One life
One love
Dedicated to my Lord Byron of East Africa!

Love
Antosa x

Feb 14th 2017
/